Uniport and C. Toro y Betolaza at the 21st AECOC National Transport Forum in Madrid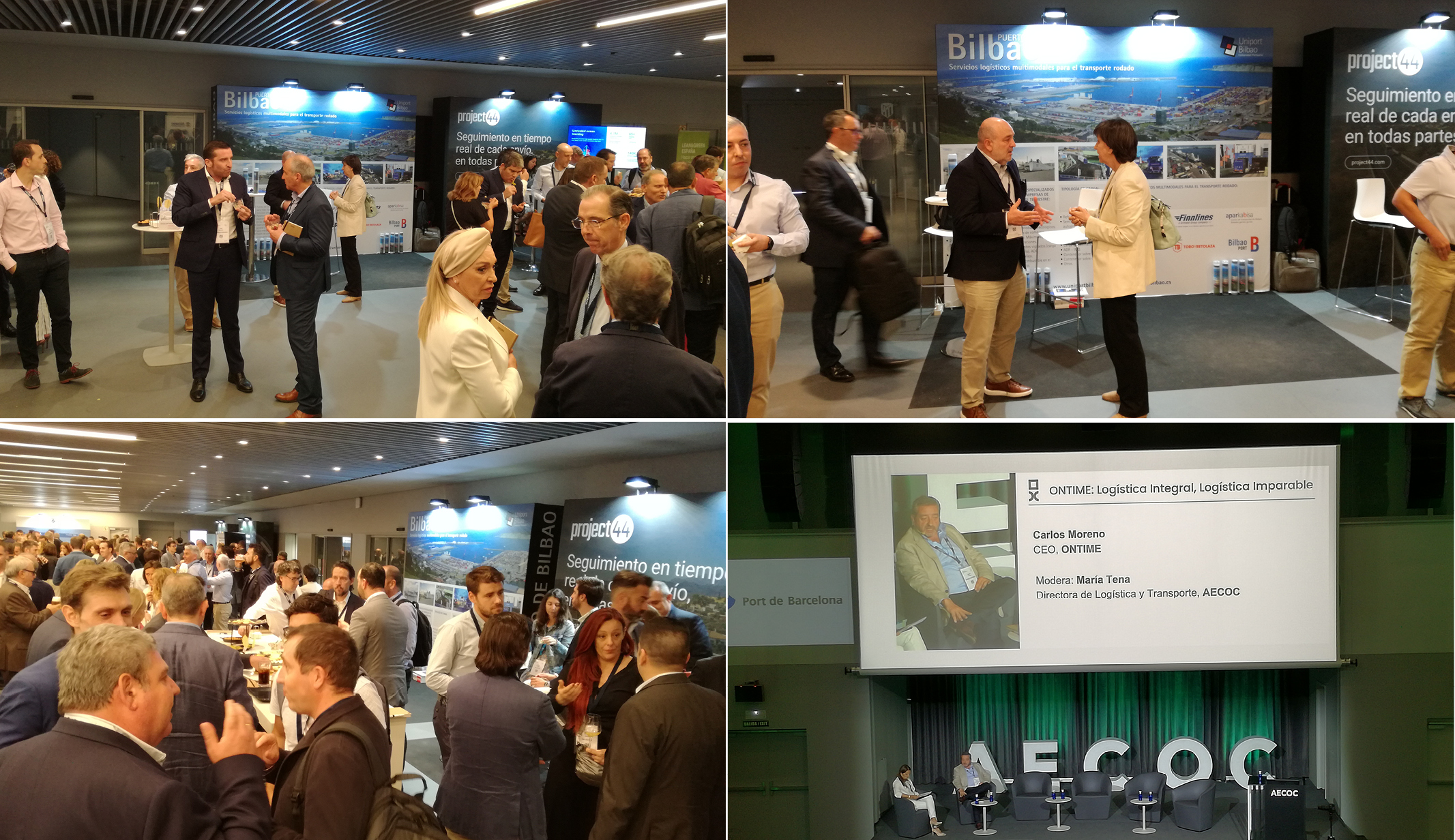 Held last Thursday, 7th July, at the Wanda Metropolitano, and with the attendance of more than 250 visitors, the FNT 2022 has given us the opportunity to promote the multimodal and Ro-Ro logistics services that the companies of the Port of Bilbao offer to road transport companies, transport agencies, fleet operators, logistics operators, associations, sectoral organisations, public administrations and loading companies.
Our information stand in the networking area has been the main meeting point for the visits we have received and to carry out the agenda of meetings we had planned.
On this occasion, we were accompanied by Jorge Peidro, commercial manager of Consignaciones Toro y Betolaza, as agent of Finnlines in the port of Bilbao, who promoted the direct ro-ro and multipurpose services that Finnlines offers weekly with Belgium, Germany, Finland, Estonia and Norway from the port of Bilbao.
We would like to highlight the programme of conferences, and the realism with which they have been addressed, showing at all times the harshness of the current situation in land transport after the recent strike, the forthcoming entry into force in September of the Royal Decree Law 3/2022 and the current economic situation.