Companies from Burgos visit the Port of Bilbao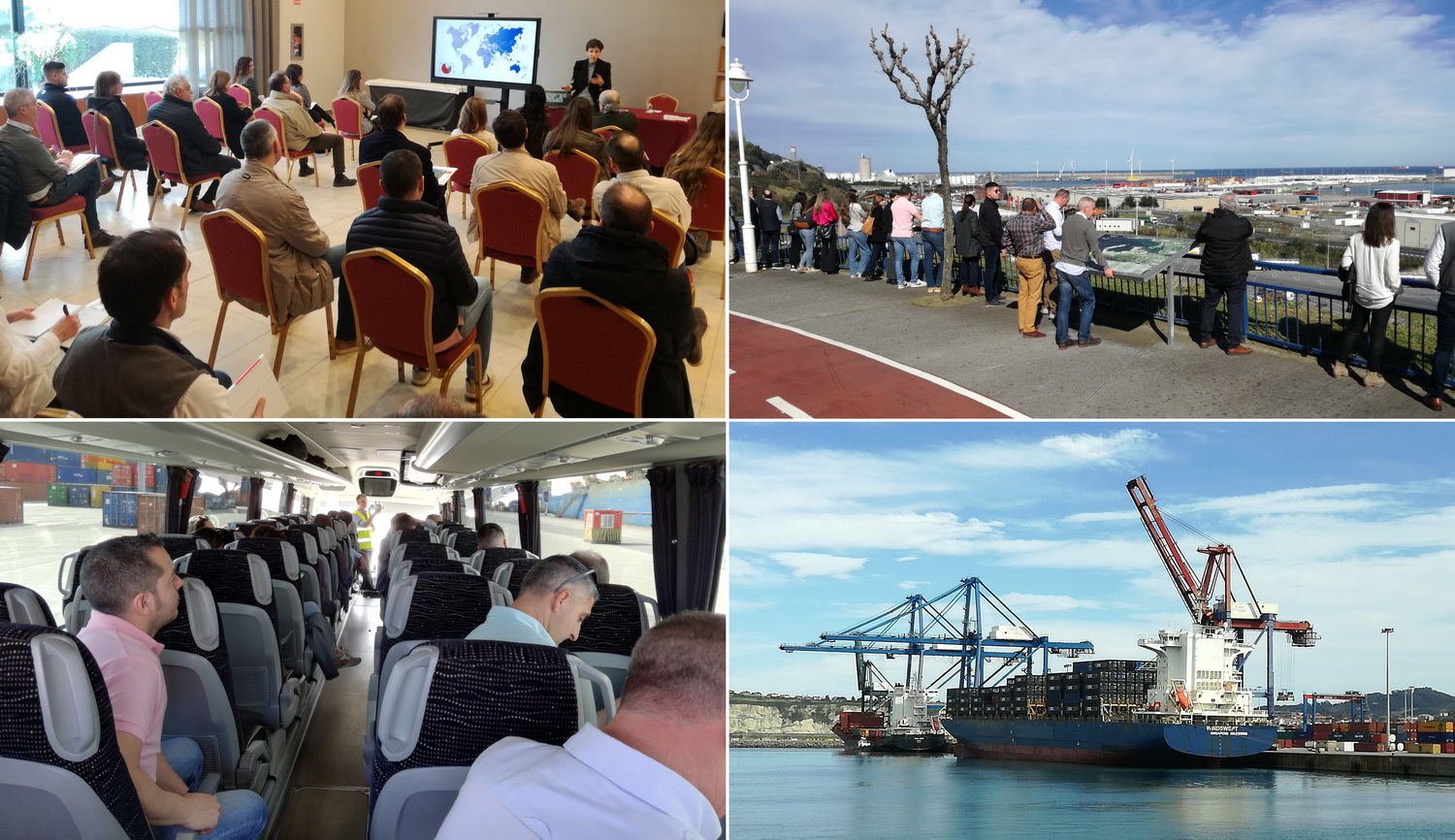 Una treintena de responsables de logística, compras y directores de empresas burgalesas visitaron ayer el puerto de Bilbao, en una Jornada organizada por Uniport en la que se ha contado con la colaboración de la Asociación de Empresarios del Polígono Villalonquéjar - AEPV - y de la Confederación de Asociaciones Empresariales de Burgos -FAE.
Se inició la Jornada en Burgos con una breve reunión informativa para el desplazamiento posterior al puerto de Bilbao y realizar un recorrido general por las instalaciones portuarias, visitando, entre otras zonas, la terminal de contenedores CSP Iberian Bilbao Terminal, donde su director de planificación, Javier López, informó con detalle sobre los distintos procesos que se llevan a cabo en CSP, tanto en importación como en exportación, así como la automatización y digitalización de otros procesos multimodales, protocolos de seguridad, etc. que hacen posible el paso ágil y seguro de la mercancía por la terminal.
Una breve parada para continuar compartiendo información, y un lunch informal, pusieron el punto final a la Jornada con la salida de regreso del autobús hacia Burgos.