BILBAO EXHIBITION CENTRE | Advanced industry is reaffirmed in BIEMH 2022
June 2022 | PUERTO DE BILBAO NEWS 97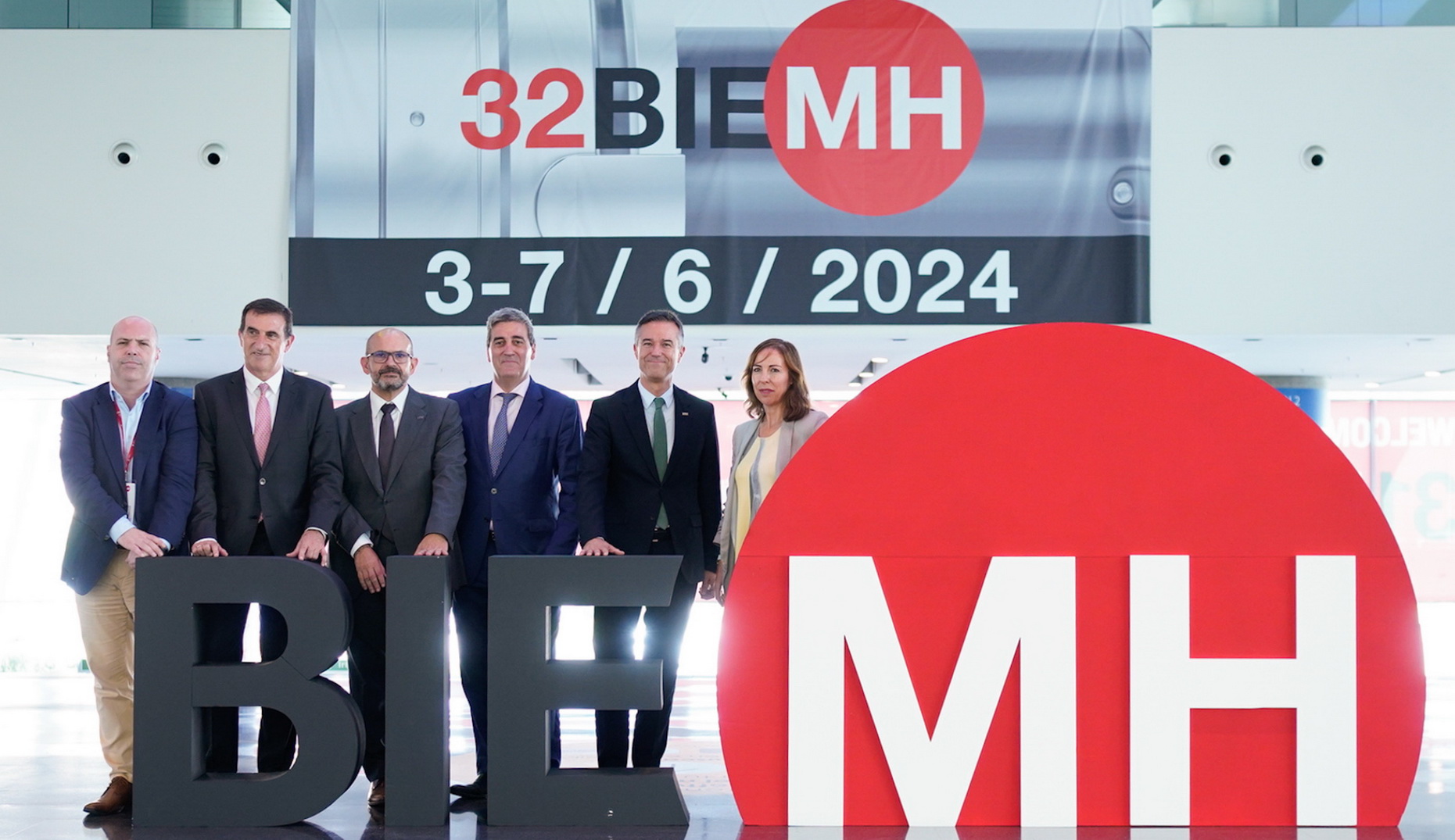 This was a highly awaited Machine Tool Biennial (BIEMH), with more than eloquent figures: 35,000 visitors from 52 countries; over 1,400 exhibiting companies from 28 countries, over 3,400 machines, products, services, and novelties and 300 large purchasers invited.
BIEMH-Bienal de Máquina-Herramienta held its 31st edition at a key moment to gauge the sector. Xabier Basañez, Managing director general of Bilbao Exhibition Centre, classified the fair as "satisfactory and successful" during the press conference, accompanied by José Pérez Berdud, president of AFM Cluster; Xabier Ortueta, managing director of AFM Cluster; José Ignacio Ortiz de Urbina, president of AIMHE; and Thais Basañez Allende, event manager of BIEMH.
The most interesting sectors were process automation and manufacturing, accessories for machine tools, tools, components for machine tools, additive manufacturing and 3D printing, machine tools by removal processes, manipulation of components and tools and digitalisation. The profiles of professional attendants were directors or managers, owners, department managers and technicians.
The industrial and exporting activities of the Basque Country make the BIEMH the not to be missed display of all its international potential, an event in which Uniport has participated with an information stand on the port of Bilbao.