BASQUE GOVERNMENT | BASQUE ENERGY ENTITY "Truck renovation" Plan
Sept.-Oct. 2022 | Puerto de Bilbao NEWS 98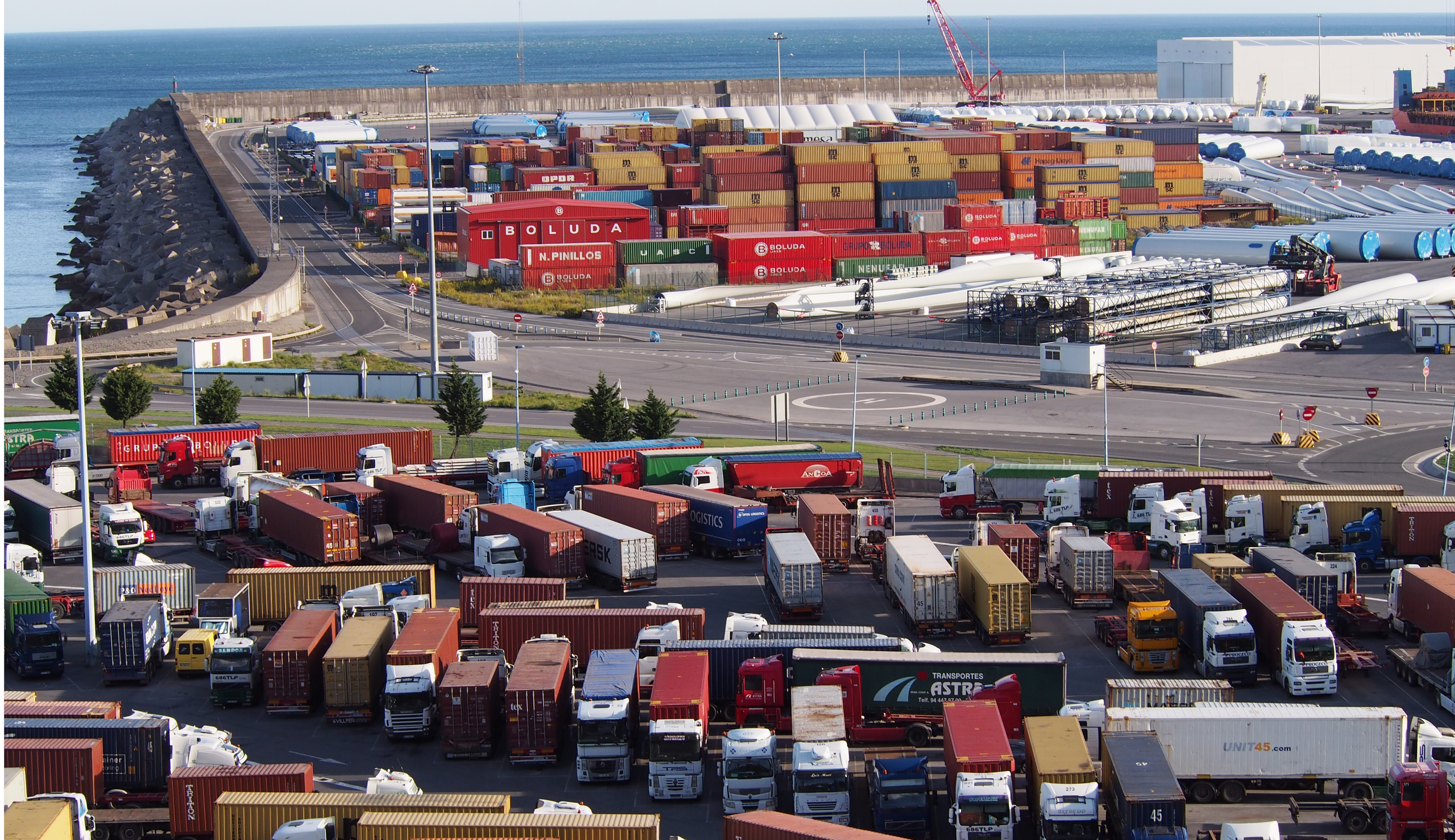 The Basque Government's aid programmes, publishing by Public Energy Enery Agency of the Basque Government for modernising road goods transport fleets amount to 7 million euros and will be implemented on the presentation date until next November 15th.
This Truck Renewal Plan is one of the initiatives presented by the Basque Government on September 1st in the Energy Contingency Plan and intends to support the effective replacement of the oldest vehicles in current fleets circulating on Basque roads. A plan that the logistics sector appreciates.
The Truck Renewal Plan follows the line of support demanded by Uniport from the Basque administration and also proposed for the Energy Contingency Plan after Uniport, together with associated road transport companies, studied ways to promote energy savings and improve the environment at the same time.
Comparing the consumption of a ten-year-old vehicle and a new one, for an expenditure of 80,000 euros a year, there is, on average, a 33% reduction in consumption, with a corresponding decrease in emissions.
For example, we can highlight that in the fleet in Bizkaia, only 31% of heavy vehicles comply with the Euro VI standard.
The work showed the pre-eminence of diesel vehicles in the Basque fleet, with an average age of over 16 years, practically no offer of alternative vehicles and the unaffordable cost of those available. It concluded that the renewal of the fleet of vehicles to modern, efficient combustion vehicles will contribute to energy savings and the environment. Moreover, in the short term, the production of synthetic zero-emission fuels (e-fuel), as in the case of the plant that Petronor will open in the port of Bilbao, will make these new vehicles a value with future and a vector for change, as decarbonisation is not only limited to electrification.